Radio Bridge
Features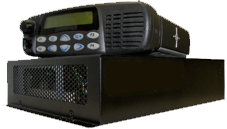 At the heart of The Fire Horn is the Radio Bridge.
The Radio Bridge is the most powerful part of The Fire Horn family of products.
Through the Radio Bridge, your members can listen to your radio traffic from the convenience of a cell phone.
The Radio Bridge can detect tones transmitted by you or your dispatch center on your radio frequency. Once those tones are detected, your members can be notified via text message of your latest call, and a phone call with the actual radio traffic.
Responders can fast forward, rewind, or play back the call using their touch tone phones. The Voice Pages sent by the Radio Bridge can be received by both Land Lines and Cell Phones.
Through the use of our 24 / 7 staffed Dispatch Center, your radio page-outs can be transcribed into information-filled text messages if your 911 Dispatch Center is unable to deliver Mass Text Messages.