Sign In
Next Dispatch™
Next Dispatch is a fully featured Computer Aided Dispatch System that integrates strongly into The Fire Horn Responder Information and Notifications Systems.
Next Dispatch can use Radio Bridge™ as an ANI/ALI interface between Next Dispatch and your E-911 or NG-911 phone lines.
Next Dispatch has a full featured GIS system, showing address points, pre plan data, and other information as you take and manage your calls for service
Through The Fire Horn / MDT+, responders can view information being fed into Next Dispatch and communicate between dispatch and other responders.
Through The Fire Horn / Patrol Desk™, law enforcement agencies can view their calls and access databases to assist in their workflow.
Next Dispatch Main Calltaking Interface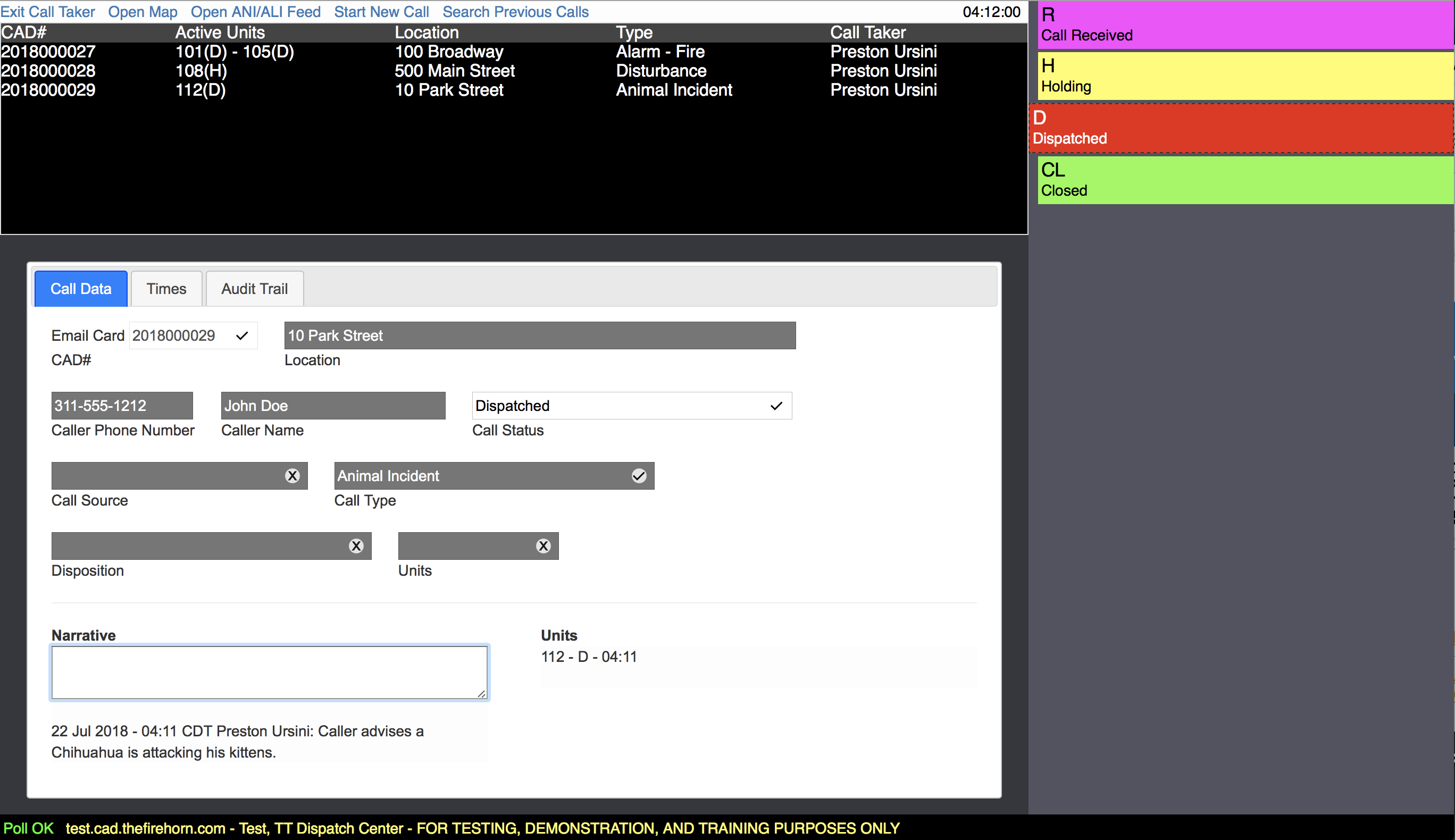 Every agency is different, pricing for Next Dispatch™ is based on call volume and is elastic to the budget constraints of the municipality using it. Contact Us for a free consultation.