Dispatch Center
Features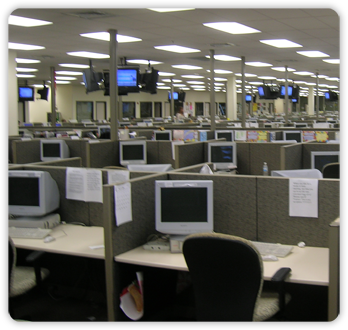 Through strategic partnerships, The Fire Horn is able to provide all of our customers with a 24 / 7 / 365 staffed National Dispatch Center.
The Dispatch Center allows for you or your selected members of your staff to call our special line and request that a Text Message or Tac Talk session be sent or initiated.
This can allow you to schedule text messages to be sent on certain dates or times, and for an easy hands-free way to contact your department.
The Dispatch Center can also be integrated with a Radio Bridge so that calls sent over your radio frequency can be transcribed into a readable text message by a real human.