Sign In
Welcome to The Fire Horn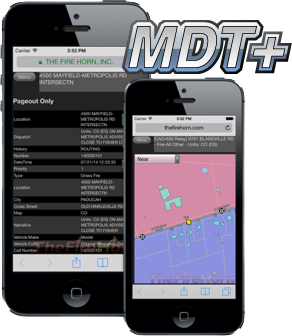 The Fire Horn has an array of features that can help your department or agency better communicate.
The Over the Air Relay Module can alert your department via text, phone call, and app notification when toned out over the air through pages. You can use the telephone call to then further communicate with other responders. Learn More
The Fire Horn / CAD/Relay allows a text message and details into The Fire Horn to be sent to your department whenever a CAD Card is created by your Computer Aided Dispatch system. Learn More
The Fire Horn offers an expansive array of services. We can coordinate with various agencies to bring your department up to speed. Contact Us and see where we can help.