No matter it's size - your agency has already changed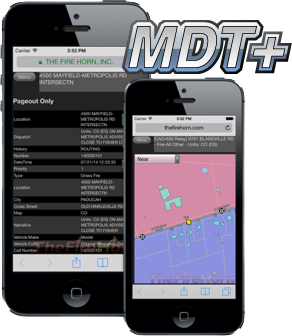 The moment you discovered and found The Fire Horn is the moment that you progressed your agency faster and easier than ever before.

Moments after creating your account, you told all of your members that they would soon start receiving their calls via cell phone from a new system. It's the first message you sent on The Fire Horn, and everyone is already talking about it.

You receive and setup your equipment, and after some tweaking and setup, your members get their first radio call to their cell phone. You send a message out letting everyone know that it's just a test.

You work with The Fire Horn to have your hydrant data and building footprints loaded into The Fire Horn, and your members start receiving preplan data automatically when dispatched by your dispatch center that has integrated with The Fire Horn.

Training announcements, news of upcoming events, and events on your calendar, are all coordinated, and set up through The Fire Horn.

You look back, and wonder how you ever got it all done before.