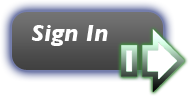 The Fire Horn is a Notification System with Mass Text Messaging, Voice Paging, CAD Integration, MDT Support, and many other features. Used by Police Officers, Firefighters, EMS Personnel and many other types of agencies; The Fire Horn is a proven and established method for collaboration, response, and personnel management.
No matter the what or where, we make getting there easier. The Fire Horn can and will bring your department together like never before.


See how The Fire Horn works in the daily life of an emergency responder
.