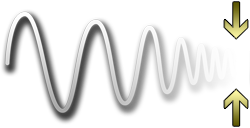 The Narrowbanding Deadline is January 1, 2013
On January 1, 2013 the FCC will require that all agencies in the United States using UHF/VHF radio systems to have narrowbanded their hardware.
Narrowbanding frees up frequency space for other uses, however one of the reported consequences is that narrowbanded pagers and radios no longer work with the same level of reception as before.
The Fire Horn hardware is compatible with narrowbanded radio systems. This means that you can receive your calls on your phone or via email, allowing you to receive calls anywhere you have cell or land line service.
The Fire Horn can also reduce costs by allowing departments to consolidate it's pager and radio usage for new members not yet ready to respond to calls.
---
Contact The Fire Horn today to find out how The Fire Horn can alleviate the effects of narrowbanding.
(855) FIRE-HRN
(855) 347-3476